New year is coming and many people are going to set goals for themselves but not everyone can achieve them. That's why new year motivational status helps in achieving them.
And at the end, We'll talk about how to achieve the goals that you have set for yourself in 2020
I am going to guide a path that how you can achieve your new year goals and going to share some of my own motivational statuses for the new year.
A FIVE-YEAR-OLD KID can set goals for himself but the question is how to achieve them?
So by the end of this post, I am going to share my personal tips that I use to achieve my Financial, Health and Relationships Goals easily.
It will become easy for you to crush 2020 and to make the most out of it if you read the statuses and tips that I have mentioned below.
These new year resolutions status will help you to enhance the excitement and productivity for the year 2020.
Inspirational New Year Motivational Status 2020
• Gonna make myself a priority this Year
• Don't underestimate yourself by listening to a person who even knows about his life
• Do things that motivate you to do better than Before
• The path is going to be hard Choose it or Leave it…up to you
• We lock our Infinite possibilities just by adding thought "What others will think"
• Trim your thoughts this year and Express yourself in a different way
• Your winning is defined by what you do after facing failure.
• My goal is to achieve my this year Goal
• The dream is something that anyone can see but not everyone takes a step to make it a reality
• Find a purpose in your life that drives you even when you are facing hard times.
• Feel free to expect unexpected results from you
• When you attach yourself with something you love then you find yourself
• You have to go through the hard times to achieve success not try to avoid them
• Importance of yours is in your hand whether you build it or break it
• You have to fill the gap between success and beginning with "Work"
• Leave negative thoughts down so you can get up easily in life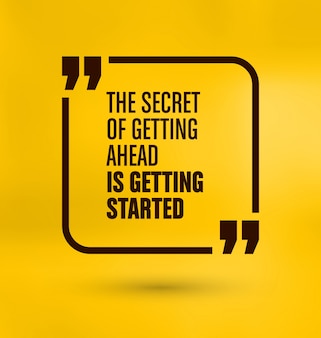 • Life is all about overcoming the obstacles and challenges that you face
• No one care whether you die or win, it's totally up to you
• Your each step should be focused on making this life worth
• Dreaming is very easy but making it a reality takes Courage
• Kindness is an action that represents…You are not on earth only for Money
• Leaders focus on creating a legacy and Winners focus on Winning #deep
• Change your environment and you will see a change
• Its not about how hard you are working, it's about in which direction you are working
• Love is not an emotion of the body, it is a part of the body
• Daily action of your life gonna make the change you want in future
• Its hard to work in Depression and mood off but its all worth it
• Store negativity that haters produce and use it as a fuel for your hard times
• Change your habits to bring real change in life
• Karma is very powerful don't let him sue you
• Create a vision for your future that gives you direction
• Mindset is what's gonna take you forward in Life
• Built systems and processes for yourself that gives you the power to achieve GOAL
• You have as much as laughter as you have faith
• Laziness is a symptom of doing what you don't like
• Hustle should be your addiction to get success
• There is no formula to success only Work and Discipline
• Rules are the same for everyone it's up to us whether we mold them to win or sit and scold
• Remember to achieve Greatness, you have to be on the right path
• Luck is a Myth, your future depends on what action you are taking now
• Your mindset is got conditioned for not taking action or limited action, bring the change this year